Diana Christian – President
Cert IV in Management (Financial Services)
Diana is married with four adult children, a local who has lived in Bellingen for most of her life. Her professional background is in owning a small business in partnership with her husband for over 20 years before moving into the financial services field where she worked for over 10 years and as a branch manager for 8 of those years before recently retiring.
Over the past 20 years, Diana has been an active volunteer in many clubs and organisations, the most recent is with Rotary, both at the club level as current President and Board Member for the past 8 years and an active participant in establishing the Bellingen Men's Shed. At Rotary District level, Diana is a part of the Management team and in particular the District Youth Director for Youth Programs Portfolio.
Diana has been an active board member of Open Arms Care Inc. since 2013, with a keen interest in maintaining the worthwhile and valuable services which benefit and enhance the lives of many in our communities. She brings with her skills in communication, management, finance, motivation, enthusiasm and a fun attitude to get things done. She is not afraid to ask the tough questions and is keen for growth and results.
Ian Willis – Vice President
John Race – Secretary and Public Officer
T Cert T Deaf Cert BA MEd Hon EdD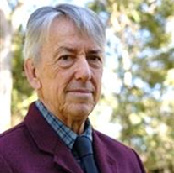 John has lived in the Bellingen Shire since 1999. His professional background is in Special Education. He has held leadership positions as a University Lecturer, Principal of two special schools, TAFE Department Head and Director of Educational Services at the Queen Elizabeth II Rehabilitation Centre.
For the last twenty years of John's professional career he worked at the Royal Institute for Deaf and Blind Children, Australia's oldest Special Education service provider in three senior positions: Manager Client Services, Manager Community Support Services and Deputy Chief Executive. In 1999, John was made a Life Governor of the Royal Institute for Deaf and Blind Children and awarded an Honorary Doctor of Education degree for his contributions to the field of Special Education by the University of Newcastle. He also holds a Teacher's Certificate (General Primary), Teachers of the Deaf Certificate, Bachelor of Arts degree with a major in Educational Psychology and Special Education and a Master of Education degree with a major in Special Education.
John retired from full-time work in 2009. He joined Open Arms Care Inc. Board in 2010.
Kerry Child – Treasurer
OAM
Kerry Child is a self-employed Accounts Manager. She is married with three children and has been a resident of the Bellingen Shire for the last 36 years. She was a Councillor with the Bellingen Shire Council for 8 ½ years including her time as Deputy Mayor for 4 years.
Over this period of time, she has been involved in many community organisations. As a result of her active involvement, Kerry was awarded in 2001, the NSW Premiers Award for Active Citizenship.
On January 2012, Kerry was also awarded an Order of Australia for her service to the Bellingen Shire Community and to the Local Government.
Kerry has been an active board member of Open Arms Care Inc. since 2012, and has held the position of treasurer since this time.
David Poidevin – Member of the Board
Principal Building Surveyor Cert Architectural Drafting MNAAIBS
David was a co-founder and Director of Certified Building Solutions Pty Ltd and brought particular expertise in the practical issues impacting on building design and construction. Commencing in the building industry over 40 years ago as an architectural draftsman, David's early years were spent documenting and detailing large commercial projects throughout Australia and overseas, before progressing to contract administration and supervision. David also worked as a building surveyor for 26 years.
He retired to Valla Beach in 2012 and is a registered Principal Building Surveyor in the ACT.
David has been a member of the board since 2011.
Jo Brotherton – Member of the Board